With our rich agricultural heritage, you will find that "farm to table" is a mantra shared by many of our local eateries.

One-room cabins in the woods or 5-star resorts, we have a variety of lodging options to accommodate any trip. 
Whether it's boating on our lakes or shredding fresh powder on our ski hills, you'll find the fun you are looking for.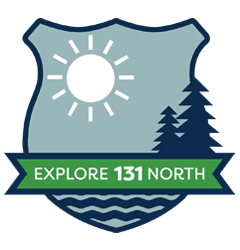 Fall color is rolling in and there is a chill in the air. With our varied elevations along the 131 North corridor we see are seeing a wide range of color right now, with color saturation ranging anywhere from 50% to 100% peak! For the past several months with most of...
Some long awaited good news amid the COVID-19 pandemic! Gov. Gretchen Whitmer announced the end of the state's stay-at-home order effective immediately with restrictions lifting within the next week for various sectors of the economy.
Announcing The Offield Family Viewlands via PetoskeyArea.com The Little Traverse Conservancy is announcing the completion of one of the most exciting community projects in its history around Little Traverse Bay, made possible by significant gifts from local...
All-Season Adventures Along the Corridor
Plan Your Escape Up North 
"It is good to have an end to journey toward;
but it is the journey that matters, in the end."
— Ernest Hemingway
*Legendary resident of Walloon Lake*
Request Your Travel Information